Apr. 16, 2019
"God bless the people of France!" Donald J. Trump post it on Twitter.
On the evening of April 15th, local time, the Notre Dame Cathedral, one of the greatest buildings in France and the world, caught fire. It is reported that the fire may have originated from the recent construction repair works of the Notre Dame.
We know news from CNN--Retired FDNY deputy chief Jim Bullock said that churches, particularly cathedrals, are especially susceptible to fires.
"It's old wood that is dry and burns fast, and there's a lot of wood in that building," he said of the Notre Dame Cathedral, which was ravaged by a huge fire Monday.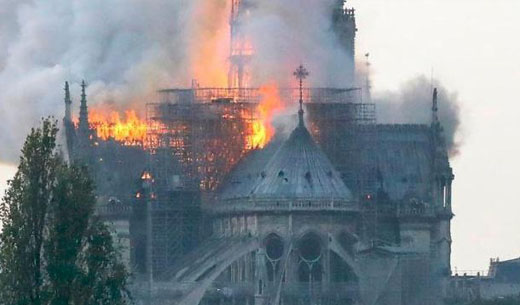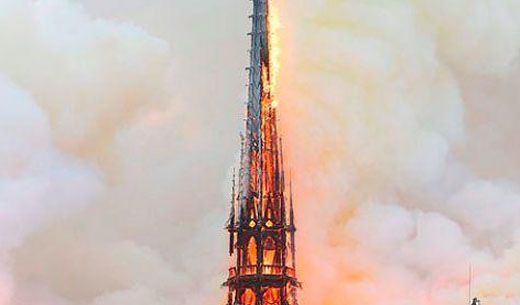 It is well known that wood is widely used due to its light weight, long lifespan, structural functions, and other values. However, due to technical and time reasons, most of the ancient wooden structures were not constructed with effective fire prevention measures, resulting in many fire accidents. Ancient art treasures, such as murals, literature, and statues, which are often valuable in ancient buildings, are easily burned by fire in the event of a fire, and it is not easy to use water sprinklers when fighting. And this Notre Dame fire, after the crater collapsed, all the wooden frames of Notre Dame are burning. As of 23:00 local time, the fire was still not extinguished.
Steel structure is one of the main types of building structure, which is composed of steel materials. The structure is mainly composed of section steel and steel plate, and adopts zinc plating and other rust-proof technology. One of the most important problems of light steel structure is the application of fire protection technology. The fire resistance grade of the light steel structure is grade 4, which also plays an active role in the protection of fire prevention.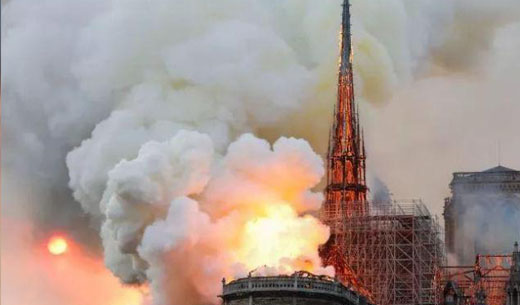 Iron and steel industry is the material basis for the development of steel structure industry. The technological progress of iron and steel industry has created favorable conditions for the application of steel structure. Some large enterprises in the iron and steel industry in China have already begun the research and development of the varieties and technologies of structural steel for construction, and have successively developed high-strength steel and fire resistance, weather resistance, sea water resistance, lamellar tear resistance, low temperature resistance steel, and H-section steel. High performance color coated steel plate, cold formed section steel, etc., have laid a good application foundation for the development of steel structure industry.
HGB Industrial - Shuixin Steelrolling Mill mainly supply with strip steels, hot &cold rolled steel coils and plates, galvanized steel coils and plates, profile steel, steel pipes and various kinds of finished steel products. Furthermore, we can develop other varieties of products according to customers' needs.