Product Description
Item:Sandwich panel folding container house
Size:5800x2480x2500mm
Installation:Hoisting equipment
Transportation:Overall packaging
Drainage system:External natural drainage
Connection method: Integration
Design:Customize your services to your needs.
Color:A variety of color options are available depending on your preferences.
Supporting facilities:According to your needs to provide toilet, shower facilities.
Urgent service:Provide urgent service according to your requirement.
After sales service:Provide you with design, procurement, transportation, installation, use and quality services throughout the process.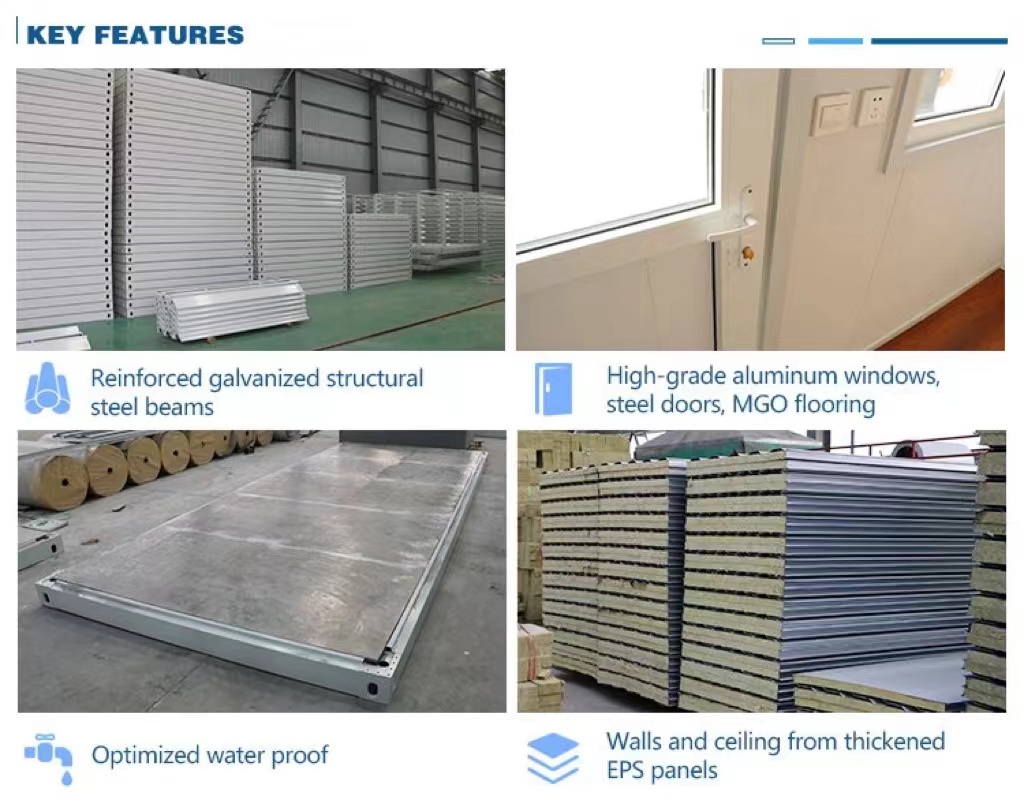 Feature
1. Easy to assemble and disassemble: light weight, 20-30 square meters per day.
2. Safety and stability: earthquake resistance level 7 and wind resistance level 7.
3. Flexible layout: various modular combinations, doors and windows can be fixed as optional parts.
4. Long lasting, waterproof and anti-rust: all light steel is coated with anti-corrosion paint.
5. Energy saving and environmental protection: high efficiency and energy saving, no construction waste, recyclable.
6. Lower material cost and labor cost: cheaper than traditional buildings.
7. Longevity: The Sandwich panel folding container house can work for more than 10 years under people's use.
8. Easy to load and deliver: 300-350 square meters per 40HQ.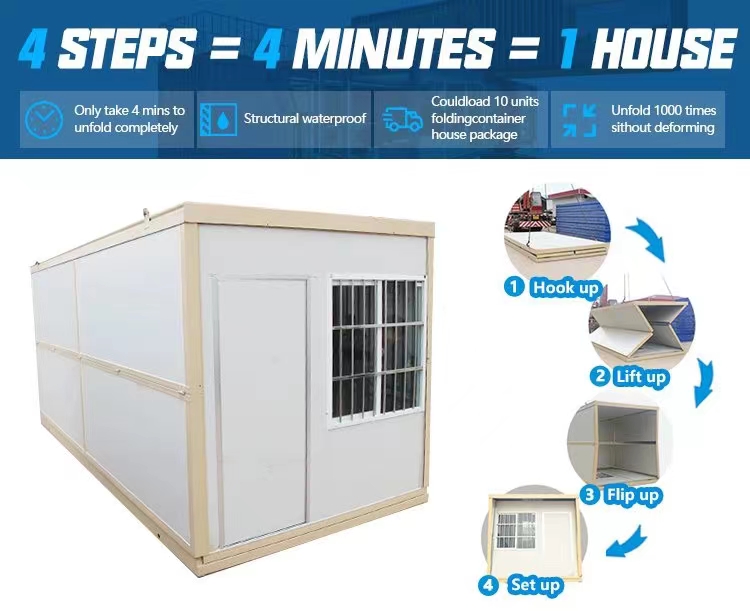 Advantages
1*40`HQ ships in 12 units! Best for emergency camp setup projects!
• The Sandwich panel folding container house is 5.8mX2.48mX2.5m(L*W*H). The interior area is 14.38
square meters (square meters) or 155 square feet (square feet). Building approvals are not required in many countries!
• Complete manual installation! No heavy machinery required! 3 people can set up a room in 2 minutes!
Tools such as screws, rubber sealing washers, etc. will be provided! Waterproof and insulated!
• Includes a door and a window. Can have 1 bunk bed and 1 closet/cabinet inside. Multiple units can be
combined with each other to form a bigger building!
• Painted galvanized steel structure! Stainless steel hinges and durable floor laminate! Provides safer features
than tents when you need tight spaces!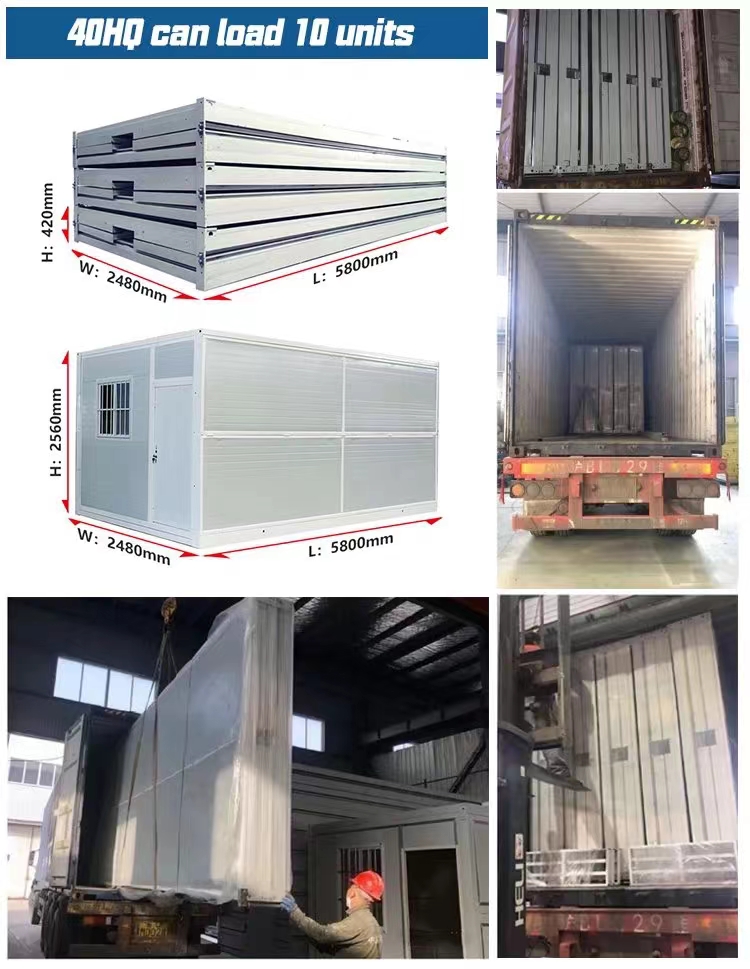 Welcome inquiry !